Optimally tuned for fine sailing
Today's sailboats are larger and more sophisticated than ever before, and the efficiency of a modern sailboat's rig enables skippers to sail in all types of wind and weather. One of modern sailors' biggest challenges is knowing when it is appropriate to add or remove sail and how much. The latest LightHouse OS offers a unique feature to assist captains and crew in determining when to make that call. Using on-screen prompts, Axiom now automatically communicates to you when it is appropriate to make changes. We call it Automatic Sail Plan Recommendations. Read on to learn how it works.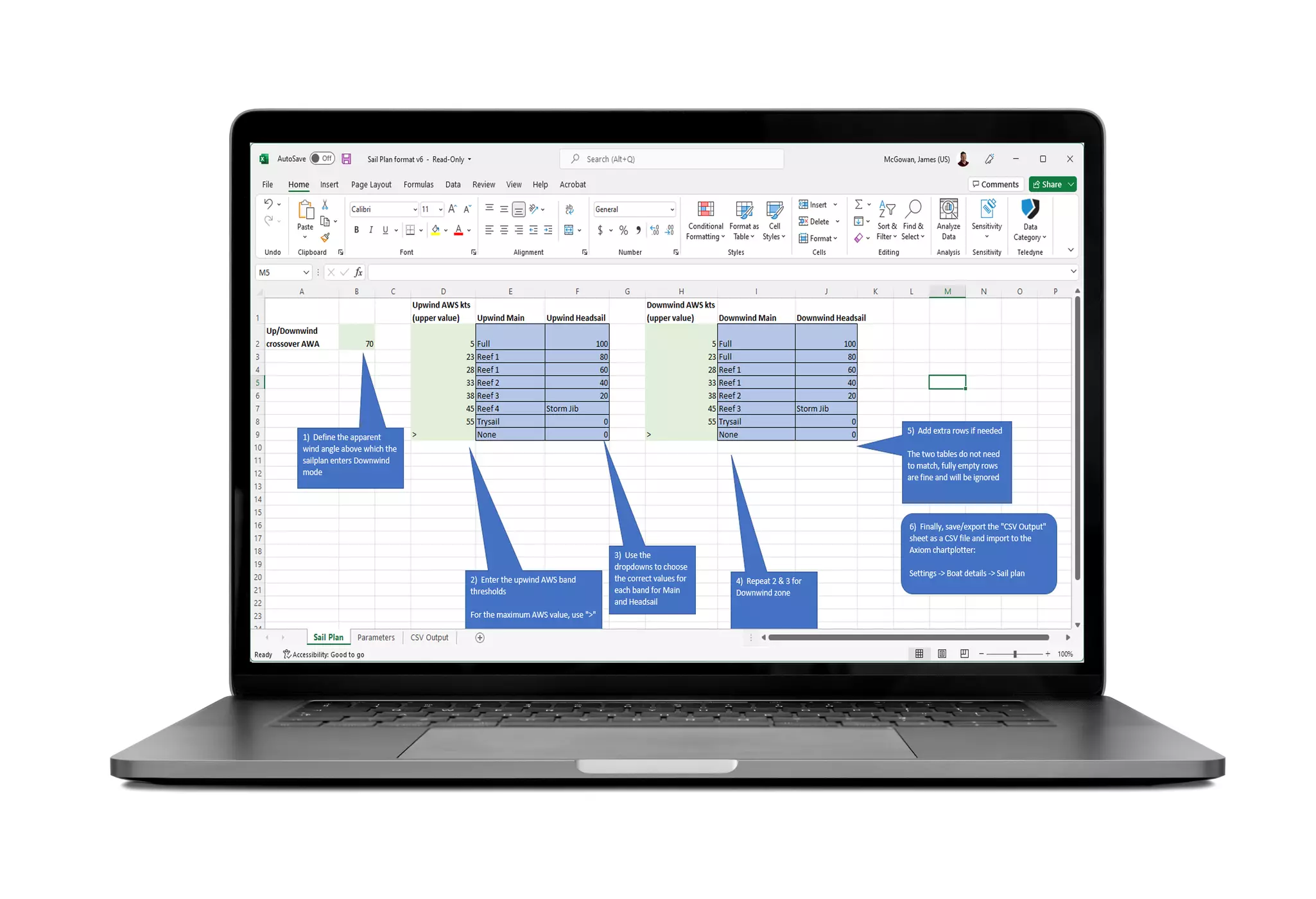 First, the boat's sail plan is defined on a simple spreadsheet. The spreadsheet defines a scale of apparent wind speeds (AWS) and the proper main and headsails to be deployed in up and downwind sailing. The spreadsheet is then exported as a Comma Separated Values (CSV) file. Raymarine has a convenient Sail Plan Spreadsheet Template available to help you define the plan for your boat.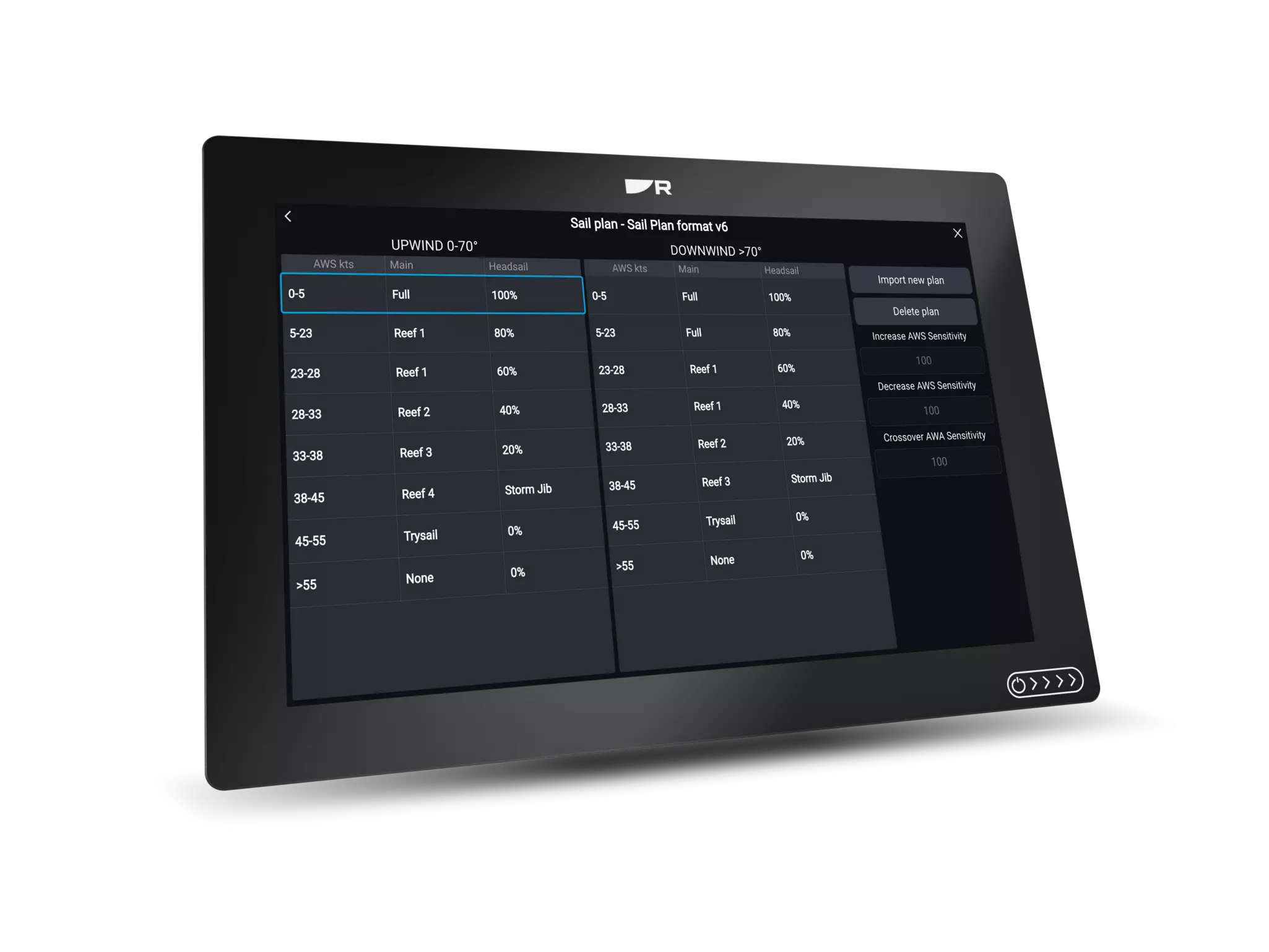 Save the CSV file to a memory card, plug it into Axiom, and import it through the Boat Details tab in the Axiom settings menu. Axiom will now refer to that plan and make appropriate sail recommendations as the wind conditions change.
There are several different ways Axiom can communicate its recommendations to you. New to Axiom's Alarms menu, you will find a new alert called Sail Recommendations that can be toggled on or off as desired. When enabled, Axiom will pop up a message at the bottom of the screen, signaling when it is time to change the sail plan.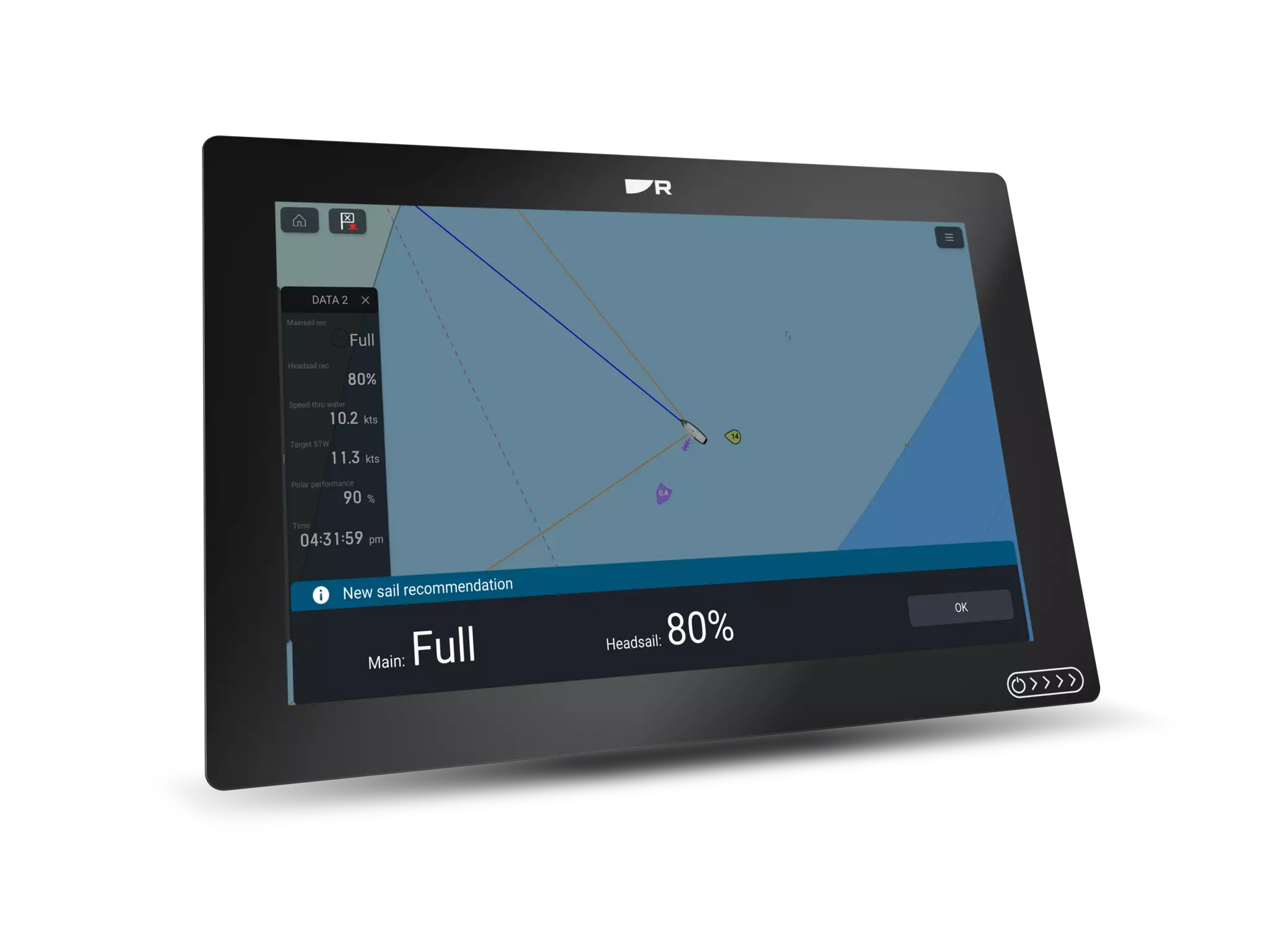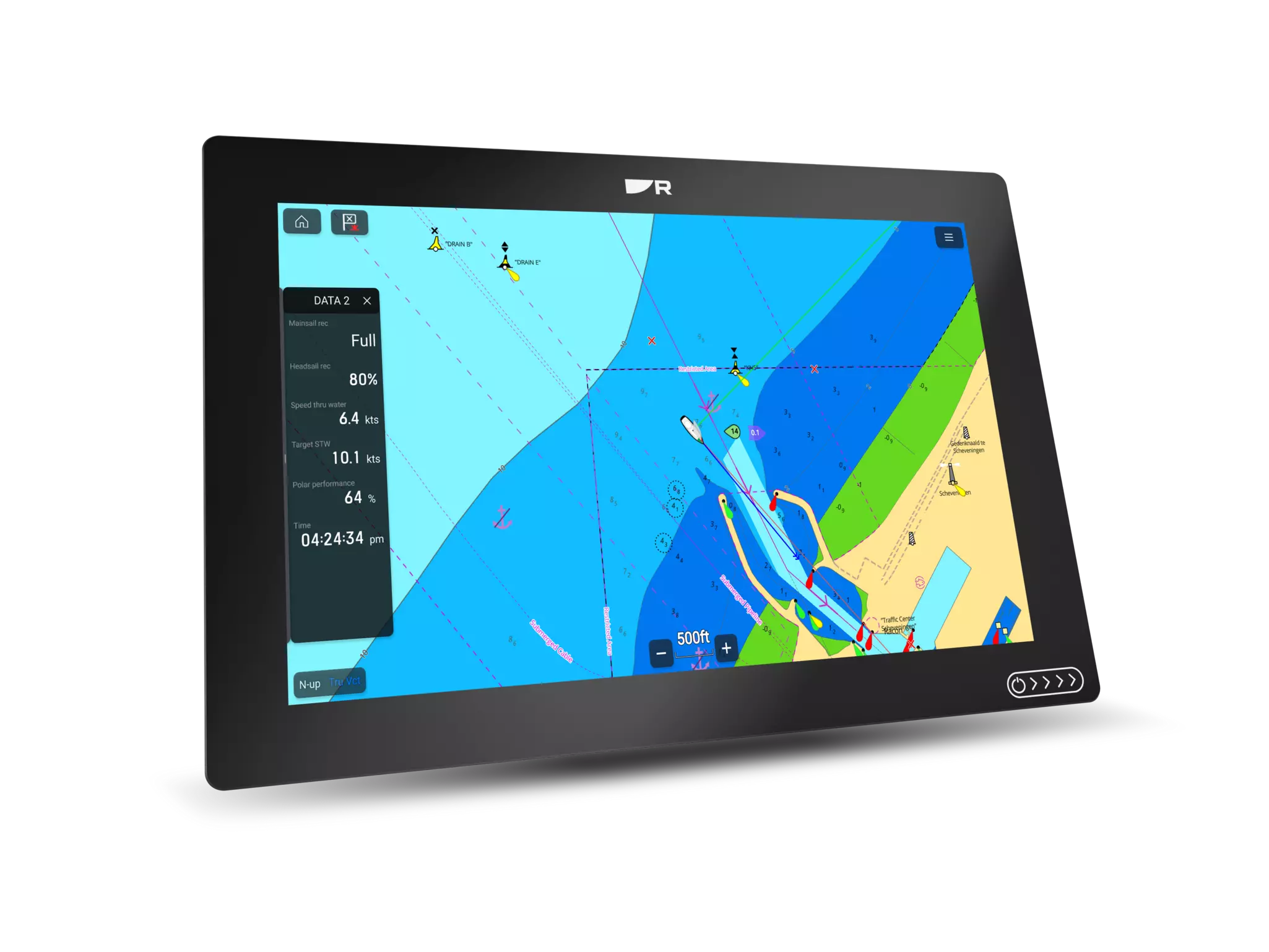 Sail recommendations are also available as a programmable data item on the swipe-out sidebar, or Sail Plan databoxes can be placed over regular apps like Chart or Radar. Sail Plan recommendations can also be displayed in the Dashboard app alongside your other sailing and navigation data.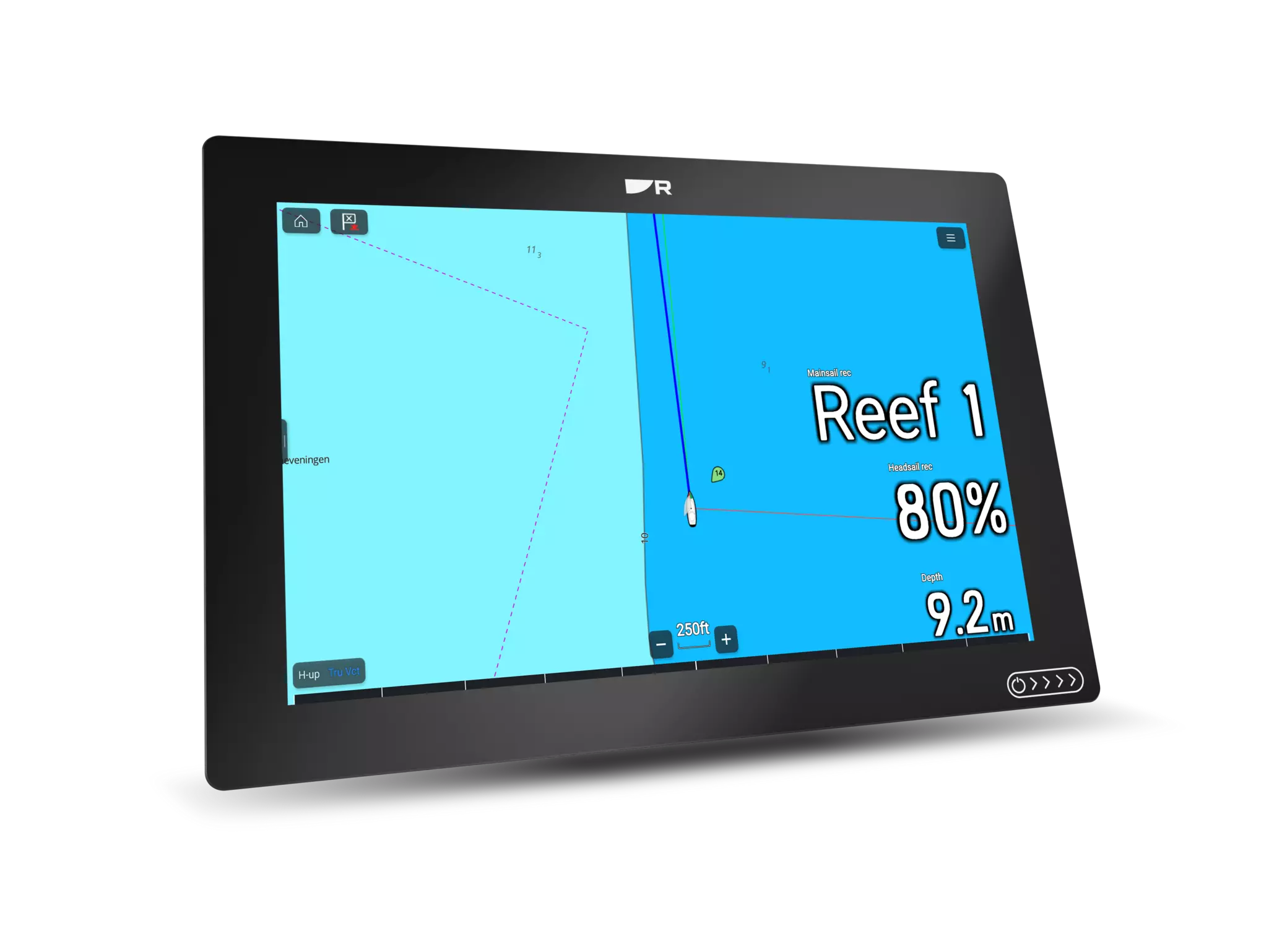 Why do I need a Chartplotter to tell me when to change sails?
Axiom's Sail Plan suggestions can tremendously help new or inexperienced captains and crew. Axiom's Sail Plan recommendations will help the crew learn the boat's characteristics more quickly and gain confidence sailing in windy conditions. Sailors onboard multi-hull vessels can significantly benefit from Axiom keeping a watch on the wind. Multi-hulls naturally do not heel over nearly as much as a monohull. That means it is not always obvious to the captain and crew when rig loading changes from fun and fast to overloaded and damaging.
Axiom's automatic Sail Plan Recommendations help you to keep your boat optimally tuned for the conditions and help ensure smooth sailing!