Water quality in South Florida isn't a state or regional issue; it's a national one. Why? The short answer is because millions of Americans visit Florida each year. Visit Florida says over 124 million people visited the Sunshine State in 2018 alone, and most of them came to enjoy Florida's oceans, lakes and rivers via beach recreation, fishing, boating or other watersports.
What's more, according to data published by Rockport Analytics, Florida visitors spend nearly $90 billion each year, which generates some $13.3 billion in federal tax revenue and $11.4 billion in state and local tax revenue annually and supports millions of jobs for Florida citizens. The American Sportfishing Association (ASA) and Southwick Associates report that recreational fishing alone supports over 100,000 jobs in Florida, and has an annual economic impact of $11.5 billion. Take away or diminish Florida's water quality and the State of Florida – and the nation – have a serious problem.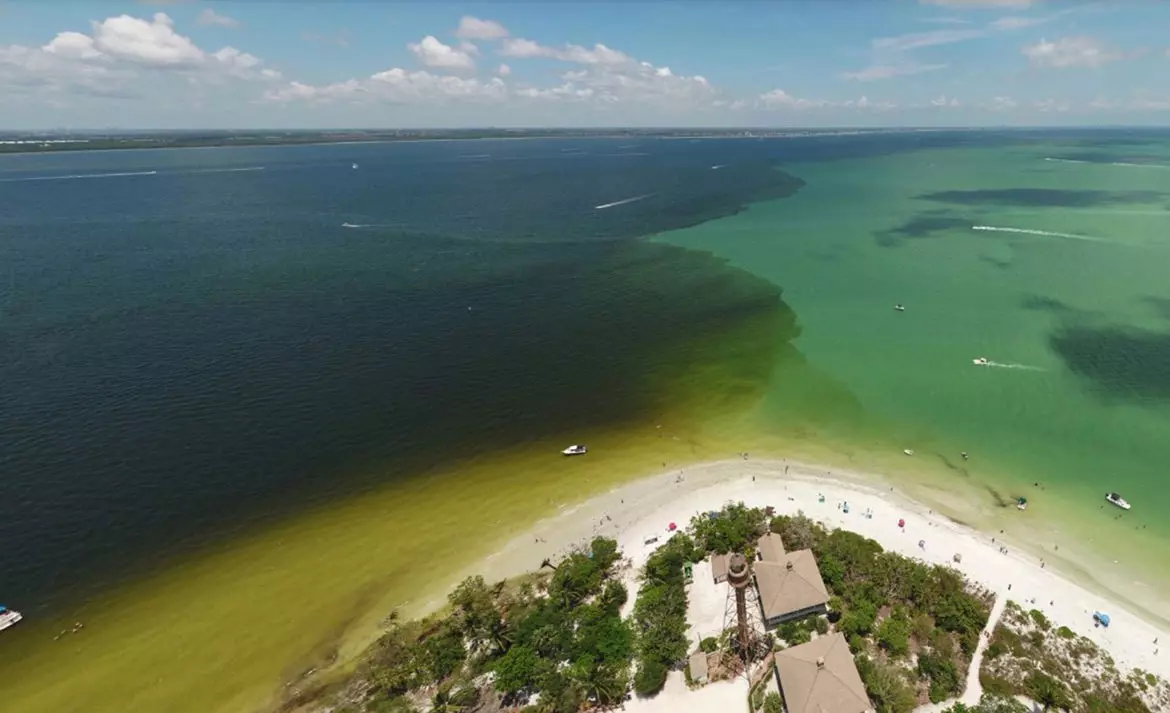 The Everglades – the largest subtropical wetland in North America – is central to Florida's water quality and the incredible economy it drives. The health of this resource is a big deal. At least it should be.
The system begins near Orlando with the Kissimmee River which flows into the vast but shallow Lake Okeechobee. Historically, water leaving the lake in the wet season formed a slow-moving river 60 miles wide and over 100 miles long, flowing southward across a limestone shelf into Florida Bay at the southern end of the state. Today, the "River of Grass" is much smaller than it was in years past. As much as fifty percent of the wetland habitat has been lost; drained for development and industrial agriculture. As a result of this altered system and water management, Lake Okeechobee no longer flows into the River of Grass. Instead, it is held unnaturally high, causing the loss of submerged vegetation in the lake. Water is now unnaturally discharged to the east and west coasts, causing the Everglades to receive only around a third of the water it did historically. The altered flows cause a variety of serious water quality problems ranging from toxic red tides, algae blooms, nutrient loading and reduced oxygen levels to hyper-salinity, all of which create their own ripple effect of habitat loss and adverse impacts.
Authorized by Congress in 2020, the Comprehensive Everglades Restoration Plan (CERP) was intended to be a 30-year plan focusing on 38 massive infrastructure projects. When passed, it was the largest environmental restoration project in the world. "Everglades restoration is a marathon," says Captains for Clean Water (CFCW) Co-founder and Program Director , Captain Chris Wittman. "It's a war comprised of individual battles with wins and losses. We learn from every battle, but here we are, 20 years in and way behind schedule."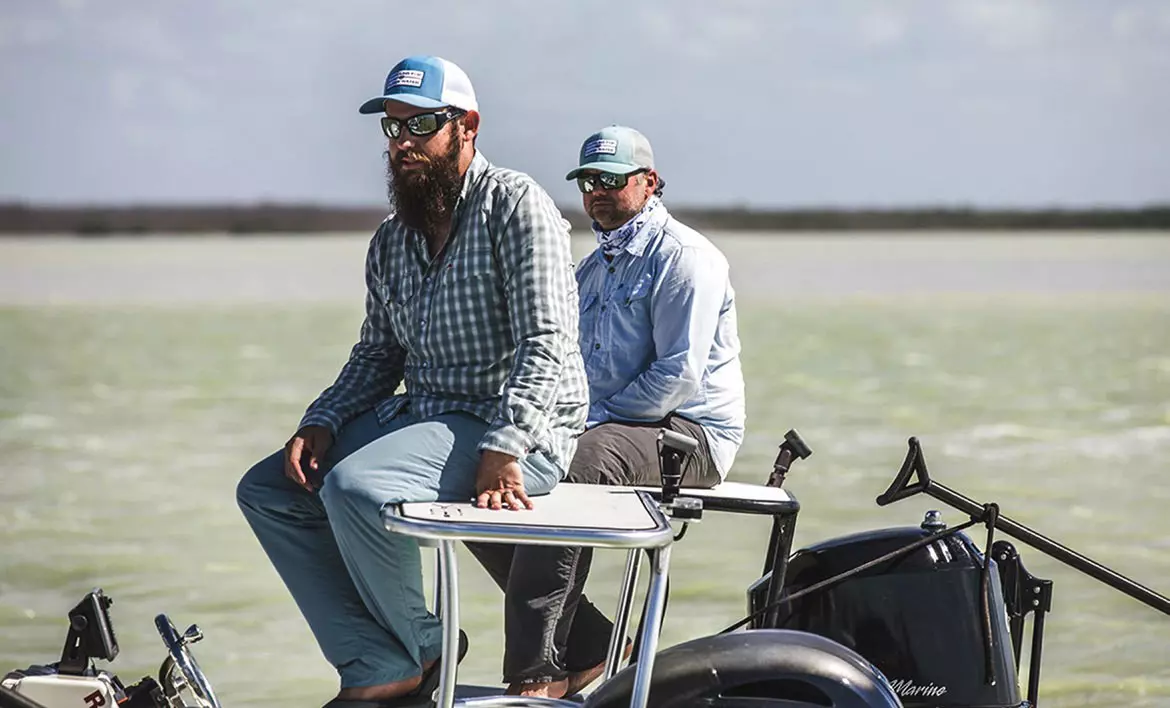 CFCW was established in 2016 with the mission to help restore and protect aquatic ecosystems for the use and enjoyment of all. Through education and advocacy, the organization fights to ensure that policymakers implement science-based solutions to water quality issues. Wittman says one of the biggest barriers to fixing the problems facing Florida's estuaries and Everglades boils down to one thing. "People just don't know about the issues," he says. "Along with advancing science-based solutions, CFCW's greatest challenge and mission is to spread education and awareness and foster engagement, especially among anglers and boaters – both individuals and companies – who are some of the most passionate stakeholders with the most to lose. My job is to make sure they realize they are stakeholders."
As Program Director, Wittman says his duties change with timeframes and policy deadlines. "I spend a lot of time figuring out how to grow involvement and education. How do I get companies to take a stake in our mission? I help them think differently and leverage whatever resources they can offer to help support the mission," he says. "There's no one-size-fits-all sponsorship. We focus on customized partnerships that help us move the needle. Whether companies are offering financial, human, research, or public relations capital, their support of our mission is an investment in the future of their businesses."
"Raymarine is a prime example of a great partner," says Wittman. "They make high-performance marine electronics for recreational and commercial markets, which is a great fit for us. But they are also boaters, and passionate about being out on the water and helping protect it. They have provided consistent financial support, as well as product support for our various fundraising activities since the beginning. But most importantly, perhaps, they have used their public relations and marketing resources to help build awareness of the critical issues we're fighting. That's been extremely valuable. Because of the support, voice and involvement of Raymarine and other companies, more boaters and anglers are aware of the issues and many of them have joined the fight as individuals."
Another example of Raymarine's commitment to water quality and the environment is their drive to reduce plastics. "There are often small changes companies can make that result in increased environmental quality, such as with their product packaging," Wittman says. "Raymarine is in the process of making such a change by reducing the amount of plastic in their popular Axiom+ product packaging by 80%. That's significant, and along with everything else they have done to support our mission, it's another win."
How does CFCW gauge its success? "We are almost five years old; still young," Wittman says. "The first year and a half it was just Daniel (CFCW Co-Founder, Captain Daniel Andrews) and me. We brought in some much-needed administrative help, then a communications director. We hired three more people just this week. The reality is our water quality is still collapsing, but CFCW has moved the legislative and political needles massively in past three years. Good things are happening."
Those "good things" have largely consisted of political wins, mostly earned through increasing stakeholder awareness and engagement. "There are a bunch of people who are like me… passionate people who should be canaries in the coalmine with respect to these serious water-quality issues; but they are not," Wittman says. "We are slowly growing and getting these people to become involved… getting tourism, fishing, and boating working together. It's working, because we're framing the arguments in the terms that best get attention and action: money and jobs. More people are aware and involved now, and the engagement of consumers, anglers and companies must continue to grow."
What can individuals do to help support the work of CFCW? "The biggest thing needed to achieve our mission of improved water quality and Everglades restoration is scaling to get more people involved," says Wittman. "Boaters and anglers need to get educated on our organization and our efforts first, then help spread the news by informing and getting others involved and aware. Ultimately, it requires taking action… sending letters and having a voice. We offer the information and tools that make it easy to have that voice and easy to donate. Start by going to our website and following us on social media (FB: @CaptainsForCleanWater, IG: @captainsforcleanwater, T: @Capt4CleanWater)."
What can companies do to help support the work of CFCW? "Reach out to me and let's have an honest and creative discussion," Wittman says. "There are all kinds of ways you can apply your resources to help with the cause while adding value to your brand. We're in the business of partnerships, not sponsorships. You can and should expect to receive benefits as a result of helping to advance our mission."
ABOUT CAPTAINS FOR CLEAN WATER
Captains for Clean Water is a grassroots 501(c)3 non-profit organization that fights to restore and protect our water resources. In 2016, we started as a couple fishing guides that had "had enough" of Florida's poor water management practices devastating the estuaries we rely on. We were convinced that if everyone knew about the issues, they would've been fixed long ago. The solution is known, but has been delayed for decades due to lack of political will and public awareness. So, we set out to change that. We work to advance science-based solutions through efforts focused on awareness and education, empowering people like you to speak up for our water quality and hold elected officials accountable. Together, we've united the outdoor industry, environmental groups, business community and concerned citizens around these important issues, and are seeing more people than ever get involved in the fight for clean water. As a result, progress is happening at a record pace, but we still have a long way to go and we need your help. We must fight to protect these valuable resources and our way of life for future generations. Learn more at captainsforcleanwater.org. Contact us at https://captainsforcleanwater.org/about-us/contact/.